Love the lost. Proclaim the Gospel.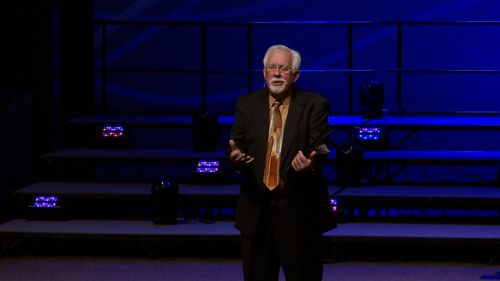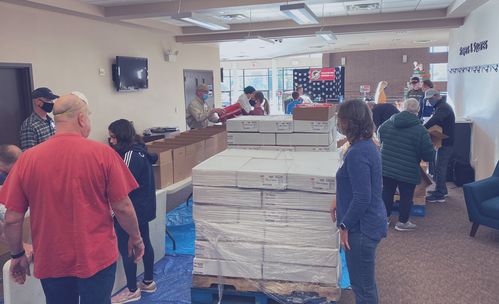 Our goal is to be a church that reaches every generation. Because of that vision, each week we minister to four generations of people through worship, Bible study classes, and small groups.
Did you miss a sermon, or perhaps you enjoyed the message so much you would like to hear it again? Maybe you have never visited and want to see what North Side is like. Click on the video or select the browse sermons button to view recent messages from our Pastoral staff.
Our main Wednesday Study for Spring of 2021 is Jesus is Better, a study of Hebrews. To say Jesus is better, is not to say the sacrifices, feasts, and rituals of the Old Testament were bad, they were just incomplete. The shadowed ways of the Old Covenant were good, but the substance of Jesus is better! This study will be structured with large group meetings in the Worship Center on the first Wednesday of each month, followed by small group meetings on the Wednesdays in between.
If you have experienced a loss by death, you will want to join our next cycle of GriefShare. Our group meets in Room 128 from 10:00am-12:00pm each Saturday morning. The workbook is $15, and scholarships are available if needed. You may register in Guest Services or simply join us on Saturday.
Financial Peace University
What if you knew where all of your money was going each month? What if you were debt-free, investing and making wise spending decisions? With Dave Ramsey's class, Financial Peace University, you CAN take control of your money and start planning for your future. FPU incorporates video and group discussion to encourage accountability and discipleship. Lead by Josh Riley. Begins Sunday, February 21st @ 4:30 PM
Our next session of DivorceCare begins on January 10th at 4:00pm in Room 117. DivorceCare is a safe place where caring people come alongside you as you find healing from the pain of separation or divorce. At this 10-week, video-based support group program, you'll find helpful counsel to manage the emotional turmoil and practical tools for decision-making. You may register in Guest Services, or by calling the Church Office at 817-599-8612.
What's the secret to a successful marriage? Unconditional respect for him and unconditional love for her, says the author. Drawing from Ephesians 5:33, Love & Respect will help you and your spouse achieve a deeper level of intimacy by stopping the cycle of conflict, initiating change, and enjoying renewed passion. Led by David Miller. Begins Wednesday, January 6th @ 6:30 PM
The DNA of Relationships Bible Study
Life is relationships; the rest is just details." We are designed for relationships, yet they often bring us pain. In this study we learn that human beings are made for three great relationships― God, others, and ourselves. Join us for an opportunity to revolutionize the relationships in your life. Led by Donnie O'Fallon. Begins Wednesday, January 6th @ 6:30 PM
Watoto Children's Choir Virtual Concert
Jan 24th at 6:30pm
As you may remember, the Watoto Children's Choir was scheduled to perform for us last year and their entire tour was cancelled because of the pandemic. This year they have made available to us a virtual concert which we will show in the John Allen Gym on Sunday evening, January 24th. This concert will feature all the action and excitement of the live show, along with the amazing stories of redemption embodied in the lives of these children. For those unable to attend, the concert will be available via our church streaming platforms. Following the concert, a love offering will be received.
Church Wide Study on Hebrews
If you missed a large group session or are just wanting a refresh before your next small group click the video or select the browse sessions button to view all of our large group videos and small group supplement videos.
Sundays
Contemporary Worship at 9:30am
Blended Worship at 11:00am
Bible Studies at 9:30am & 11:00am